Vivo FRP Tool is made by Gadgets Doctor Youtube channel that helps to Bypass Google Account lock from any Vivo Android Smartphones & Tablets. The latest version v1.1 is now supporting Fastboot & ADB mode for FRP removal. So if you are looking for an All in one Vivo FRP Unlock Tool for your phone then you can download it from below.
Many Vivo users facing FRP lock problems just because they forget their Google Account ID & Password after the factory reset. In case, If you also facing the same FRP lock problem in your phone then it will help you out to fix the problem.
Google has added a new security feature call FRP (Factory Reset Protection) on 5.1 Lollipop and the higher versions of Android. when a user buys a new smartphone and added a new Google Account on it, then the FRP will active and it prevents any user to use the device after the hard reset. In case, if you hard reset your device and you forget the email ID and password then you have to Bypass Google lock from your device.
Nowadays, Google updates its security patch every two months and fixed all old processes of bypass Google Account verification. That's why its almost challenging with every new updated version to bypass the google account verification in every phone & model.
VIVO FRP TOOL SUPPORTS ALL ANDROID 5.0, 5.1, ANDROID 6.0, 6.1, ANDROID 7.0, 7.1, ANDROID 8.0, 8.1. 9.0
Read More: Download FRP Tools (ALL FRP Bypass Tool & APK)
Download Vivo FRP Unlock Tool
Here I share the best working mega drive or Google Driver link to Download Oppo FRP Tool from here. Make sure, You have to install Vivo USB driver before you use it.
NOTICE: YOU'VE ALREADY DISABLE YOUR ANTIVIRUS OR WINDOWS DEFENDER SOFTWARE, OTHERWISE, VIVO TOOL NOT WORKING PROPERLY ON YOUR COMPUTER.
File Name: Vivo ADB Tool.exe
Size: 250KB
Compatible OS: Windows
Type: .exe PASS: FRPBYPASS.IN
How to use Vivo FRP Unlock Tool
Firstly, Download the Vivo FRP Bypass Tool & Unzip it on your computer.
Run the Vivo ADB Tool.exe.

Turn off your Vivo phone & Put your device into the ADB Mode.
Press & Hold Volume UP + Power Key together until you see the Vivo logo on your phone.
Then Select Advance Options in the Vivo recovery menu.
Select Reboot with ADB.
Wait for power on your phone.
Then connect your device to PC.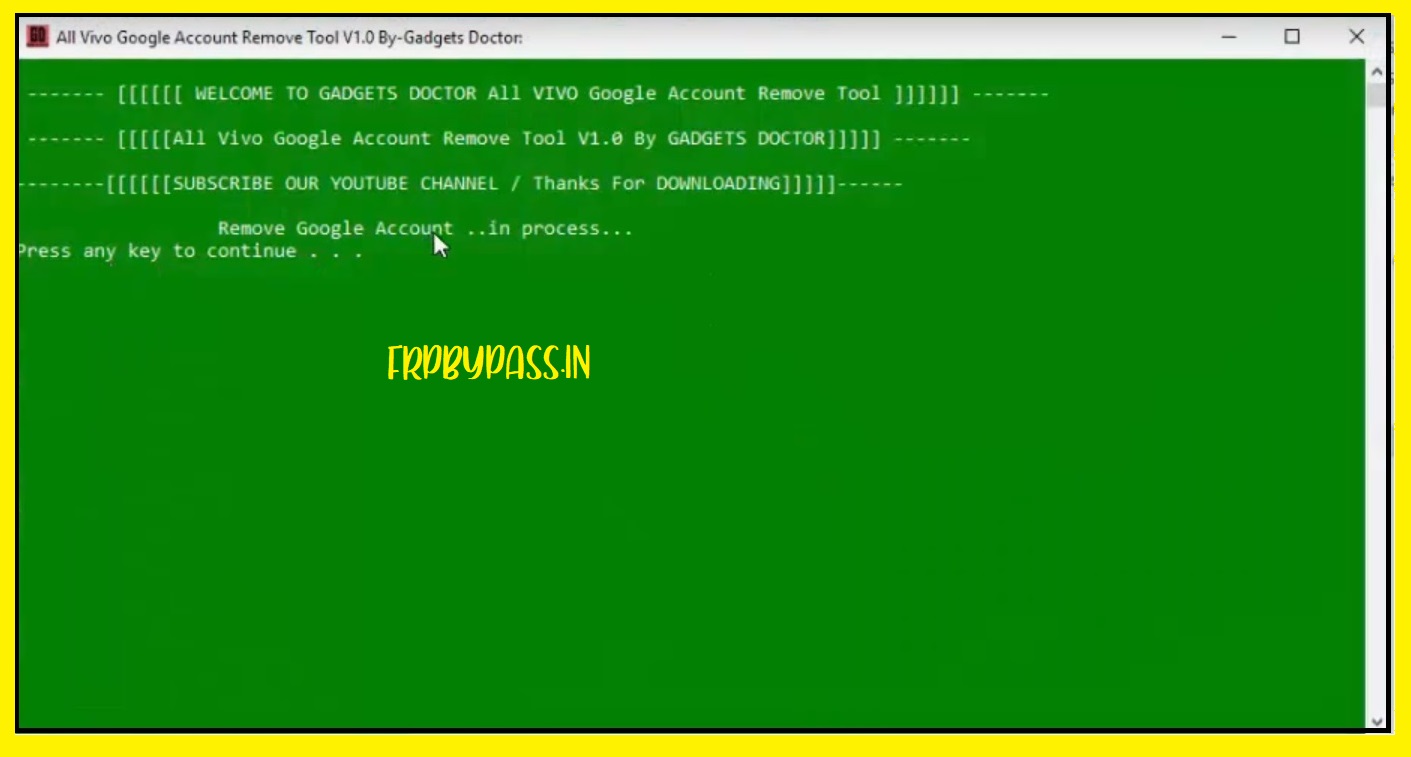 Press any key & hit enter in FRP Tool.
Again press any & Hit enter, Now you have to follow the FRP Bypass Procedure to remove the FRP lock from your phone.
That's it.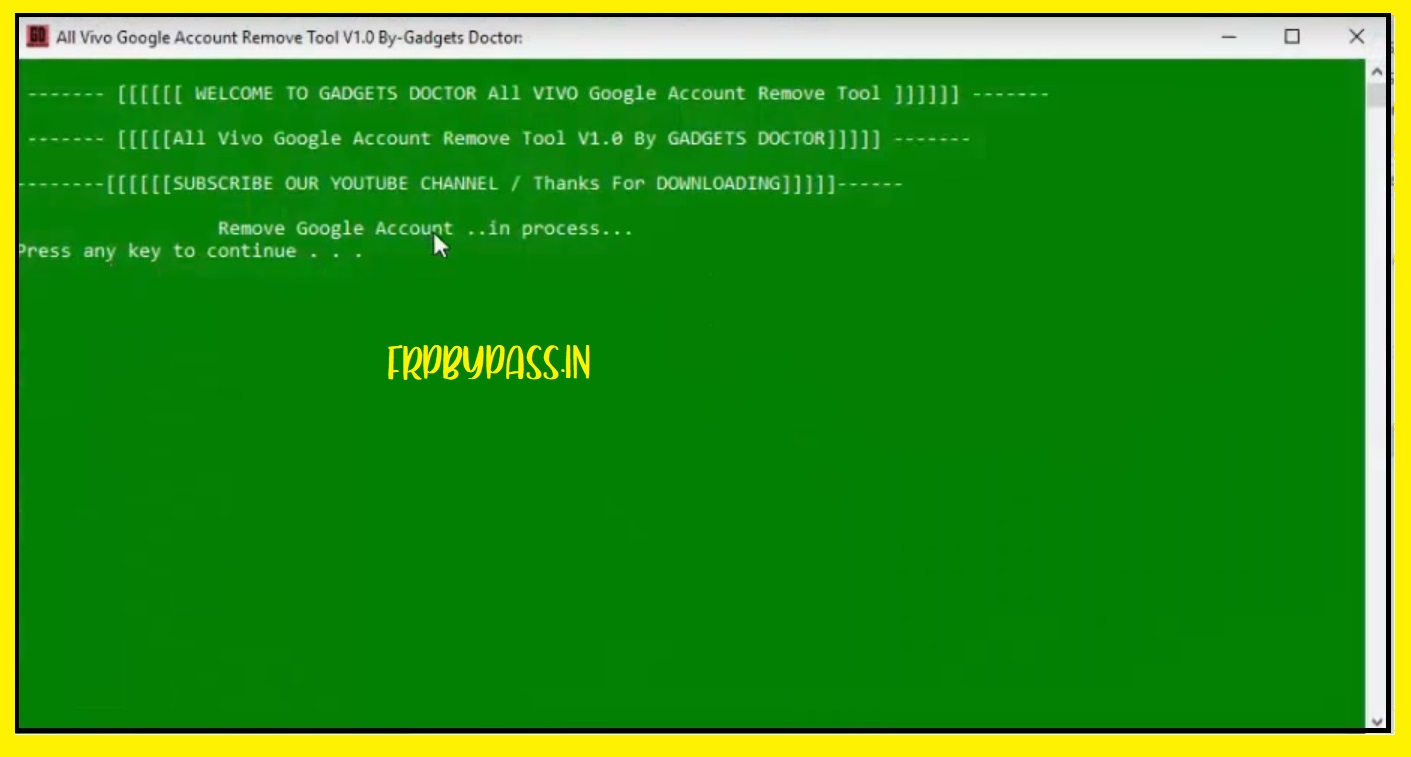 Read More: SPD FRP Tool to Remove FRP lock From all Spreadturm Phones
Here I share the best Vivo FRP Tool for all Vivo smartphones it will help you to unlock the FRP protection. However, If you still have any queries or suggestions relating to this topic you can let me know in the comment section below. Thanks for visiting FRPBYPASS.IN