Motorola Moto FRP Tool is a small but quite useful utility program made by IMEI Guru to make the process easier to Bypass Google Account lock from any Moto Android Smartphones & Tablets. You can use it to unblock FRP if your Moto phone stuck at Google Account verification screen. Just download and run the tool then connect your moto phone to the computer in fastboot mode, now it will erase the partition of FRP and unlock the phone to control your phone over again.
Although, The latest version v2 now supports Bootloader and Normal mode for FRP removal. So, you can use two methods to unlock the FRP lock, download the All in One Moto FRP Unlock Tool 2020 for free from below.
Many Motorola users facing FRP lock problems just because they forget their Google Account ID & Password after the factory reset. In case, If you also facing the same FRP lock problem in your phone then it will help you out to fix the problem.
Google has added a new security feature call FRP (Factory Reset Protection) on 5.1 Lollipop and the higher versions of Android. when a user buys a new smartphone and added a new Google Account on it, then the FRP will active and it prevents any user to use the device after the hard reset. In case, if you hard reset your device and you forget the email ID and password then you have to Bypass Google lock from your device.
Nowadays, Google updates its security patch every two months and fixed all old processes of bypass Google Account verification. That's why its almost challenging with every new updated version to bypass the google account verification in every phone & model.
Motorola FRP TOOL SUPPORTS ALL ANDROID 5.0, 5.1, ANDROID 6.0, 6.1, ANDROID 7.0, 7.1, ANDROID 8.0, 8.1. 9.0
Download Moto FRP Unlock Tool
File Name: Moto_ADB_Tool.exe
Size: 20MB
Compatible OS: Windows
Type: .exe PASS: FRPBYPASS.IN
How to Use Moto FRP Unlock Tool
Firstly, Download the FRP Bypass Tool & Unzip it on your computer.
Run Moto Tool.exe.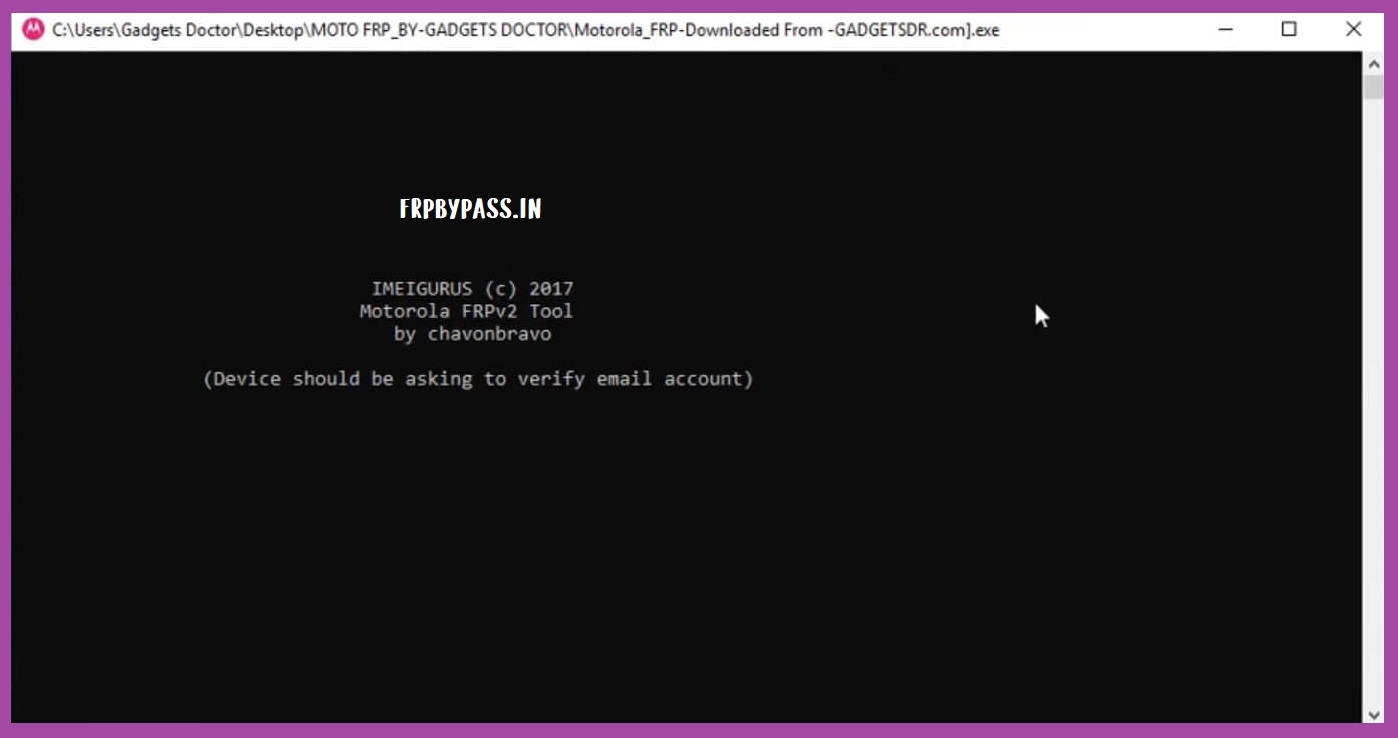 Now it will ask you to put a password, Type: iguru4life
Power off your Moto phone & Put your device into the Fastboot Mode.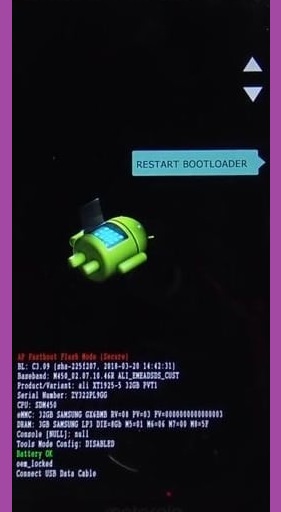 Press & Hold Volume UP + Power Key together until you see the Moto logo on your phone.
Connect your phone to the PC.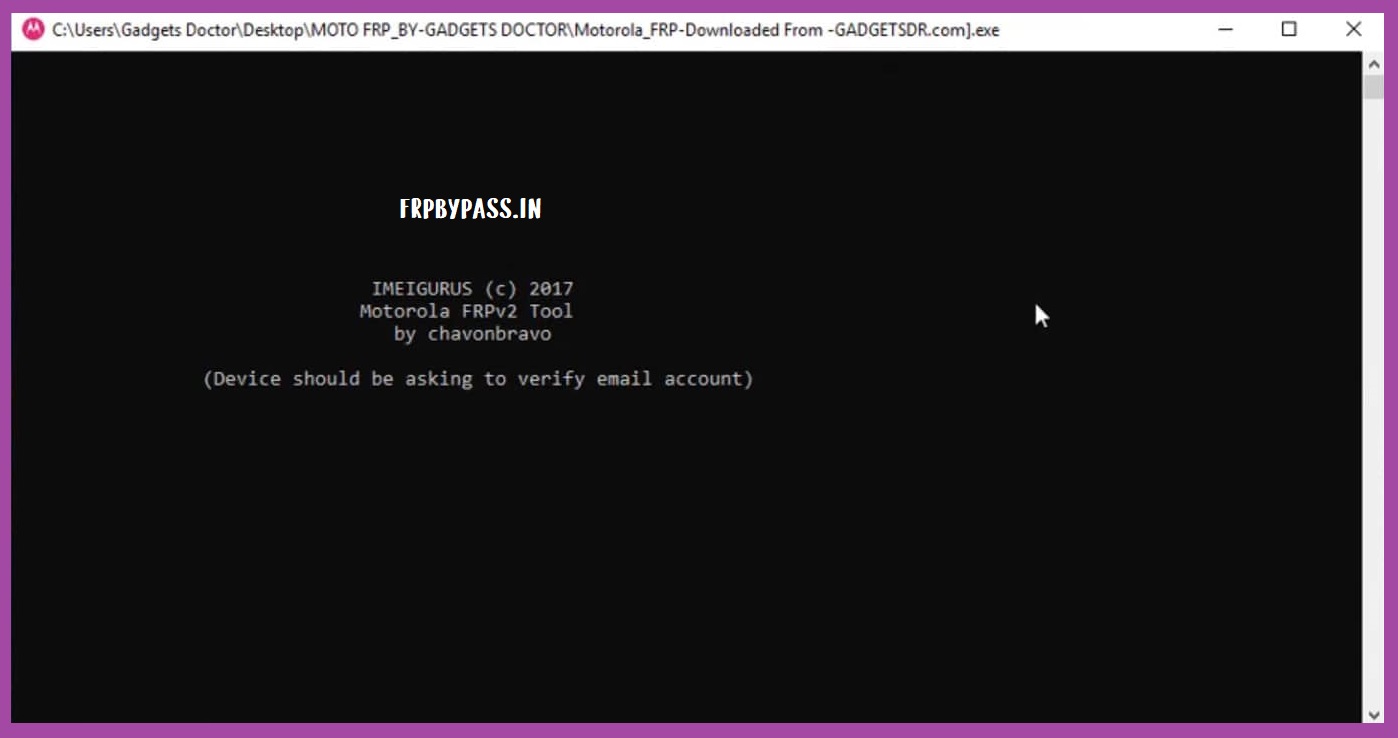 Now check on the tool your phone will detect successfully.
Wait for power on your phone.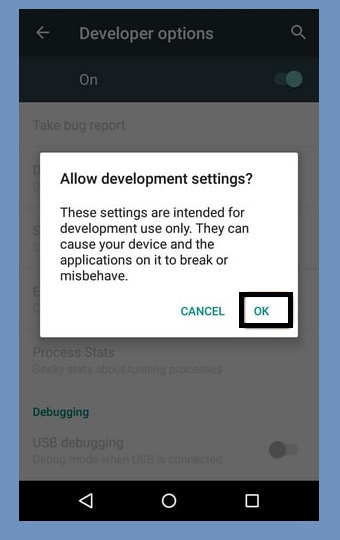 Tap OK to enable USB debugging mode.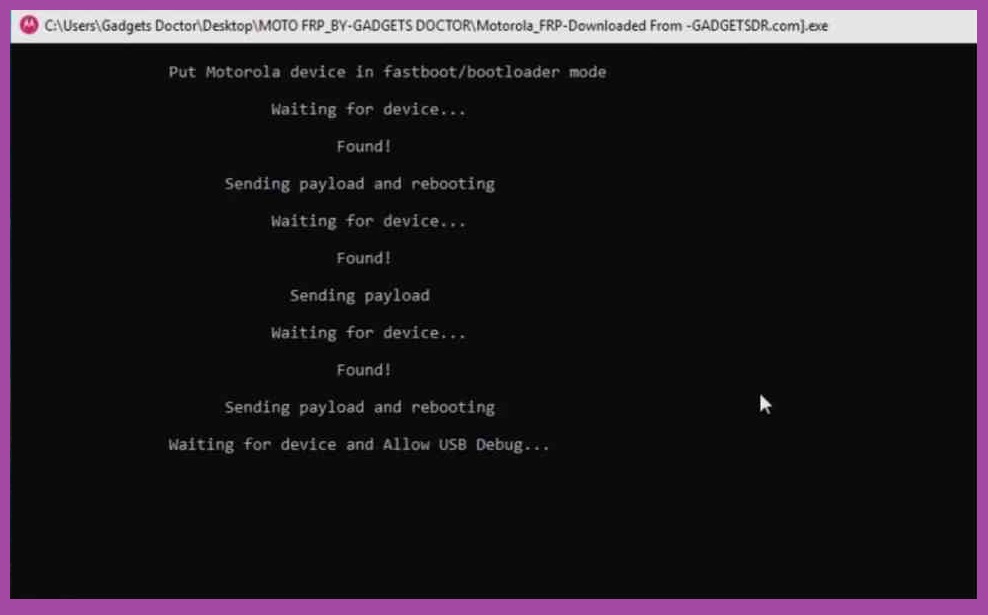 That's it.
Wait for the finish.
Once finish then power on and set up the initial steps.
This is how you can use Motorola FRP tool to moto FRP unlock.
Read More: SPD FRP Tool to Remove FRP lock From all Spreadturm Phones
Here I share the best Moto FRP Bypass Tool for all Vivo smartphones it will help you to unlock the FRP protection. If you have any queries or suggestions relating to this topic you can let me know in the comment section below.