SPD FRP Tool is a useful part to Bypass Google Account lock from any SPD powered phones & tablets. You can use it to unlock FRP factory reset protection in Fastboot mode from the device having SPD UniSOC chipset. So if you are looking for an All in one Spreadturm FRP Tool for your SPD powered phones and tablets then you can download SPD FRP Tool from below.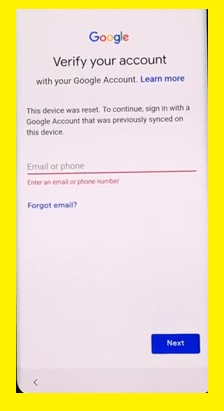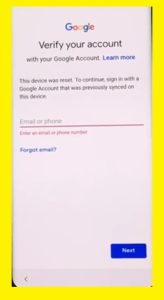 Google has added a new security feature call FRP (Factory Reset Protection) on 5.1 Lollipop and the higher versions of Android. when a user buys a new smartphone and added a new Google Account on it, then the FRP will active and it prevents any user to use the device after the hard reset. In case, if you hard reset your device and you forget the email ID and password then you have to Bypass Google lock from your device.
Nowadays, Google updates its security patch every two months and fixed all old processes of bypass Google Account verification. That's why its almost challenging with every updated version to bypass the google account verification in every phone & model.
SPD FRP TOOL SUPPORTS All ANDROID 5.0, 5.1, ANDROID 6.0, 6.1, ANDROID 7.0, 7.1, ANDROID 8.0, 8.1. 9.0
SPD FRP Tool Summaries
Remove the pattern, pin lock from Android phones.
Bypass Mi Cloud account verification from Xiaomi phones.
One-Click Remove FRP lock on SPD devices.
FRP Unlock on Qualcomm Android phones.
FRP Unlock on MTK devices.
Reboot to Enter in EDL mode.
Bootloader Unlock easily.
Yureka DL Unlock.
Samsung Download Mode.
Xiaomi FRP lock Bypass.
Lenovo FRP Bypass.
Moto FRP Unlock.
Yuforia FRP Unlock.
Unlock HTC FRP lock.
Remove Micromax FRP.
Download SPD FRP Unlock Tool
Here I share a working link to download SPRT Tool on your computer or laptop. But make sure to download and install the MTK USB driver first before you trying to unlock FRP lock with this FRP tool.
File Name: SPD_FRP_Tool.zip
File Size: 5MB
Type:.exe
Compatible OS: (32bit & 64bit).
Credit: GADGETS DOCTOR
Upload: September 2020
Download: FRP Tool

Once you download the tool, then follow the below process to install and work with this tool.
How to Unlock Spreadturm devices using SPD FRP Tool
Device Supported: SPD 7710, SPD 7731, SPD7730, SPD 7715, SPD 8830, SPD 6815, SPD 7715C, SPD 7731 New, SPD 773X, SPD 6815, SPD 9830,SPD 9830, SPD 9832, SPD 7731G, SPD 7720, SPD 9830, SPD 9850, SPD 6631C, SPD 9832, SPD 9831, SPD 9853, SPD 9600 and Many more.
Download and Install the SPD FRP Tool on your pc.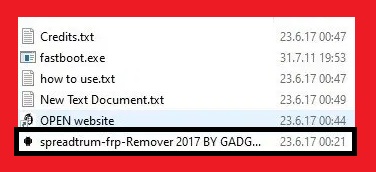 It will ask you to enter a password.
Type GD password there.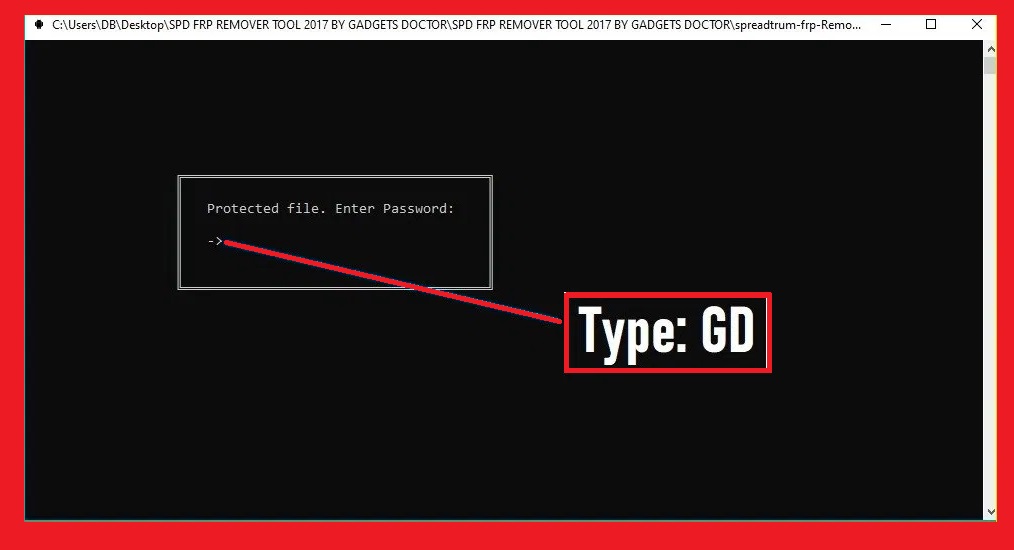 Now the Spreadturm FRP unlock will open on your computer.
Power off your SPD phone.
Press & Hold Volume Down + Power Key until you see Fastboot Mode on your Phone.
Then install SPD USB Driver on your computer.
Once the installation process is completed, then connect your SPD powered phone to the computer.
Go back to the tool and press 1 & hit enter to check your device connect or not.
If your Fastboot version is shown on the tool then follow the next process, if your device not detected then follow the above process again.
Now press 2 & hit enter to start the FRP process.
Once finished hit enters again to reboot your device.
That's it.
This is the simple way to install & use the Spreadturm FRP tool to remove FRP lock from Spreadturm Android devices easily.
Read More: FRP Bypass Tool (ALL FRP Bypass APK)
Here I share the best SPD FRP bypass Tool for all Spreadturm smartphones that will help you to unlock the FRP protection. If you have any queries or suggestions relating to this topic you can let me know in the comment section below.