XSoft FRP Unlock Tool is an extremely useful tool for PC in Android FRP lock topic, It can easily help you to remove FRP Google Account Protection lock from any Android phones in one click, All you have to do is run the tool and connect your phone to the computer, and click read Info, then click on Remove FRP.
Also, you can use this tool to Remove Screen Lock, Factory Reset, Remove Screen Lock, Pattern Remove, Dix Samsung Knox, and S-health problem in EDL, Fastboot, ADB mode. If you want a tool that helps to unlock the Google account lock then it can be handy, So, download XSoft FRP Unlock Tool for PC to unlock the FRP lock from your phone quite easily. But at first, you have to know what is Android FRP lock:
What is FRP?
Google has added a new security feature call FRP (Factory Reset Protection) on 5.1 Lollipop and the higher versions of Android. when a user buys a new smartphone and added a new Google Account on it, then the FRP will active and it prevents any user to use the device after the hard reset. You need to log in with the Samsung pre-synced GMAIL ID and password to use your device. In case, if you hard reset your device and you forget the email ID and password then you have to Bypass Google lock from your device.
After the Factory Reset, You will be facing the FRP lock problem with your Samsung device. If you try to enter a different GMAIL ID and password you can't access the device. The FRP process will work and blocked your login. In this situation, you need a bypassing tool, so here I share the best XSoft FRP Unlock Tool that helps to unlock the FRP verification by resetting the FRP storage.
Here you can easily download the tool from the below-given link. Here I also share with you easy steps to use it on your computer or laptop. but at first, you have to install the Android USB Driver before you trying to use this tool. below I share some best features of it.
Read More: Easy Samsung FRP Tool- Remove Samsung Google Account Lock
XSoft FRP Unlock Tool SUPPORTS ALL ANDROID 5.0, 5.1, ANDROID 6.0, 6.1, ANDROID 7.0, 7.1, ANDROID 8.0, 8.1. ANDROID 9.0, ANDROID 10.
Download XSoft FRP Unlock Tool V2.2
Here you will get a safe and working link to download the XSoft FRP Unlock Tool for all Samsung devices, make sure it is only available to Windows-based OS. Any Samsung phones work well with this latest XSoft FRP Unlock Tool V2.2.
File Name: XSoft FRP Tool.zip
File Size: 50MB
Type:.exe
Compatible OS: (32bit & 64bit).
Credit: Renas Khalil
Upload: September 2020
Download: FRP Tool
Download: Android USB Driver
CAUTION: DISABLE THE ANTIVIRUS OR WINDOWS DEFENDER, OTHERWISE, YOU CAN'T BE USE THIS SAMSUNG FRP HELPER TOOL PROPERLY ON WINDOWS COMPUTER.
How to use XSoft FRP Unlock Tool V2.2
Download and install the Android USB Driver on your computer first.

Run XSoft FRP Unlock Tool V2.2.exe.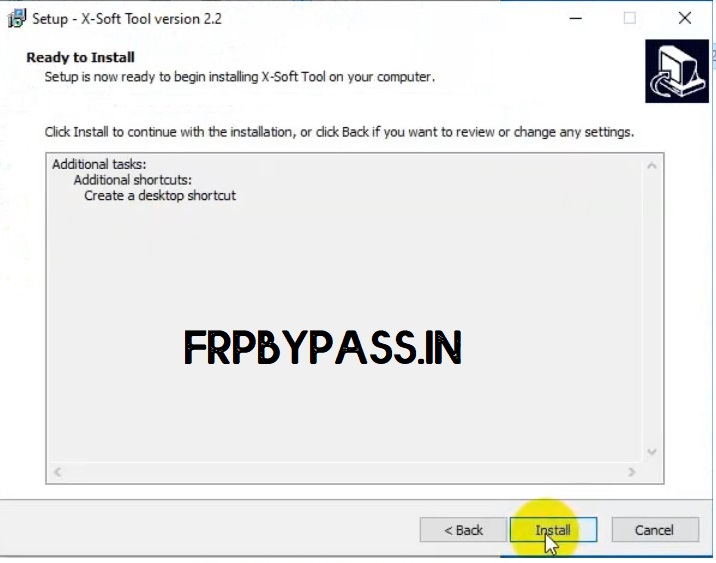 Then click Next to install the FRP unlock tool.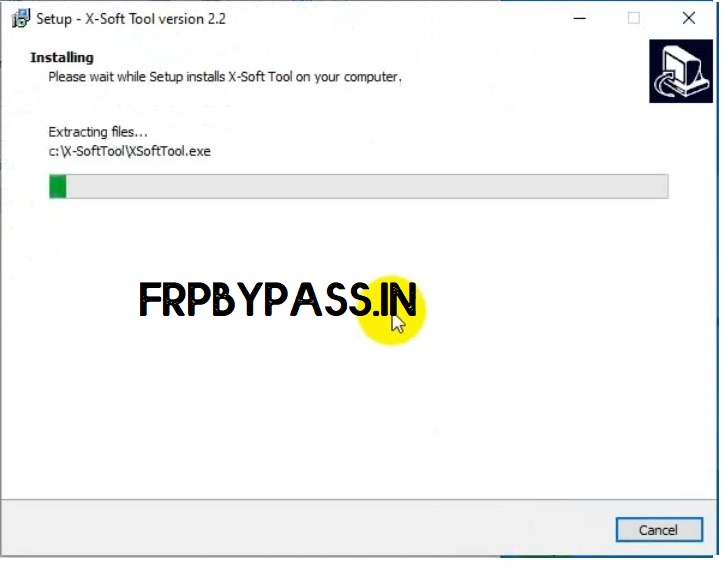 Click Install to begin the Xsoft Tool installation.
Then click Finish.
Now go to the Desktop screen and double click to run the Tool.
Choose your Android phone Chipset model.
Qualcomm FRP Unlock Options: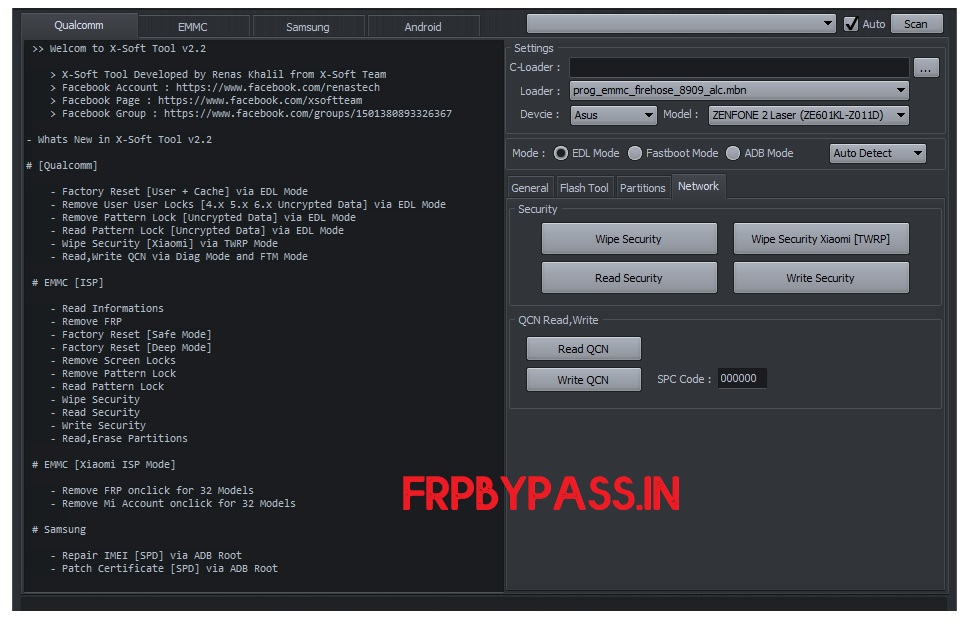 You can add the Custom Loader in the C-Loader option if the tool doesn't have your device loader.
Else, select the loader from the Loader section.
Select your Device & model.
Connect your device into the following mode.
Then Chose Mode: Fastboot, EDL, ADB.
General Tab:

Read Information,
Remove FRP,
Factory Reset [Safe],
Factory Reset [User + Cache],
Remove User Locks [4.x 5.x 6.x],
Remove User Locks [boot method],
Read Pattern Lock,
Remove Pattern Lock.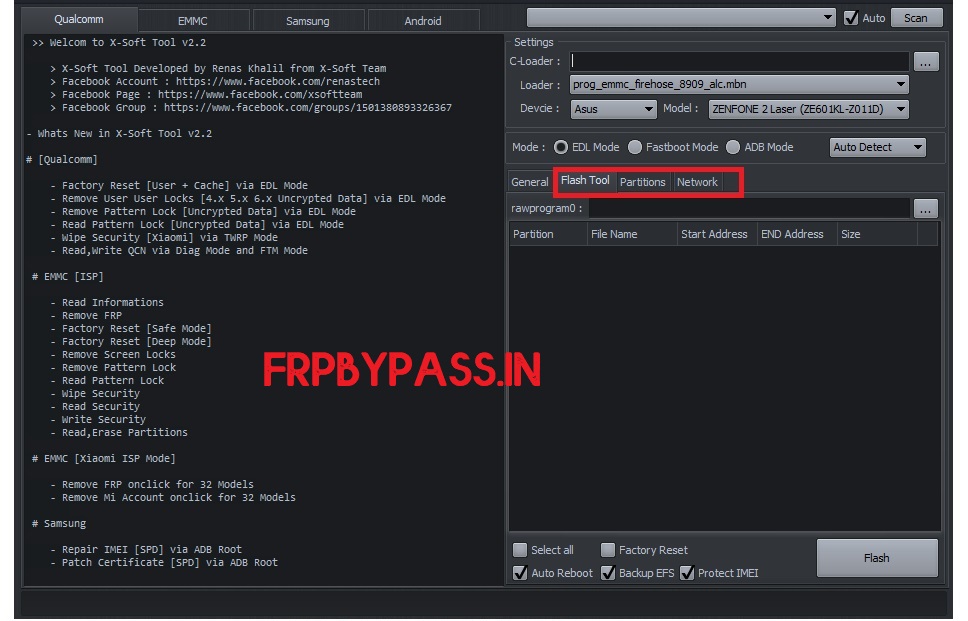 Other Options: Flash Tool, Partitions, Network.

Network:

Wipe Security,
Wipe Security Xiaomi [TWRP],
Read Security, Write Security.
EMMC Unlock Options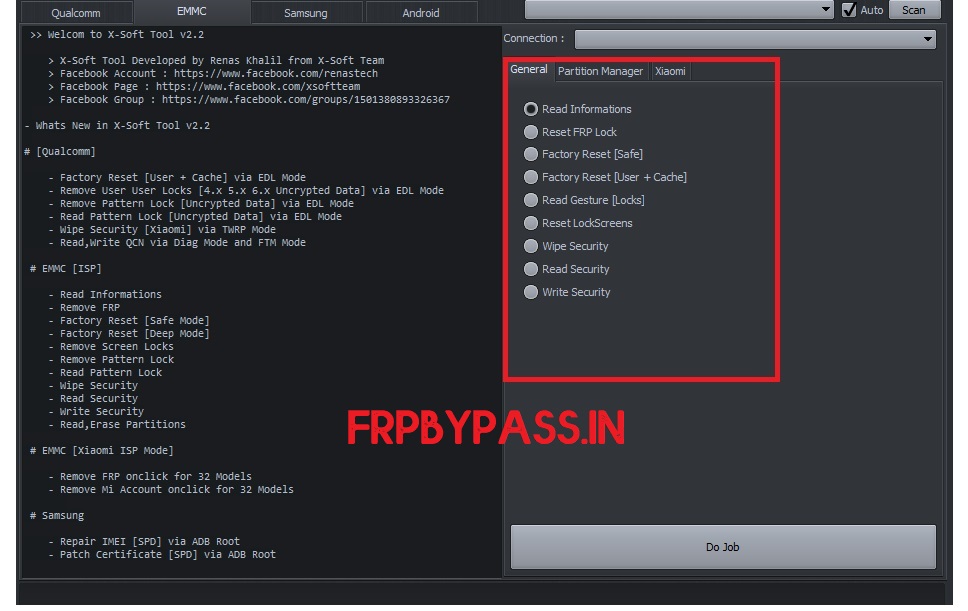 General Options:

Read Info,
Reset FRP,
Factory Reset [Safe],
Factory Reset [User + Cache],
Read gesture Lock,
Reset Screen Lock,
Read, Write, wipe Security.

Other Options: Partitions, Xiaomi.

Xiaomi: FRP + Mi Account Unlock

Remove MI Account
Remove FRP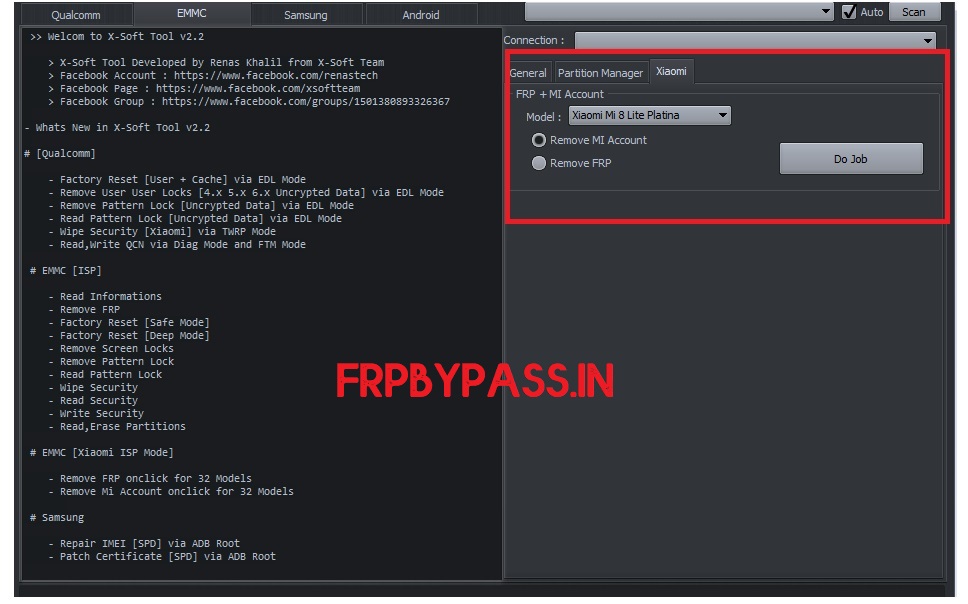 Samsung Unlock Options:
General Tab:

Read Info,
Remove screen Lock (Root),
S-health Knox Fix,
Samsung Account Bypass,
WI-FI Fix, Set SIM Count,
Fix MIPI,
Security Notice Remove,
Remove lock Screen (System UI),
Diag Mode Enable,
Data Icon Enable,
Sprint Hidden menu enable,
Double SIM Count Enable, Fix 'device restricted'.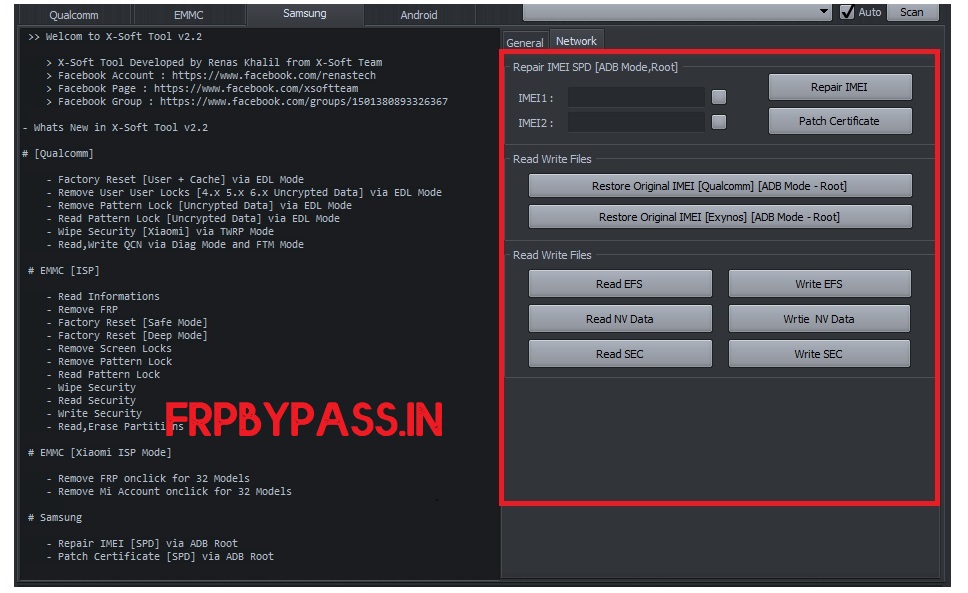 Network:

Repair IMEI, Patch Certificate
Restore Original IMEI
Write EFS, Read EFS,
Read NV Data, Write NV Data
Write SEC, Read SEC,
Android Options: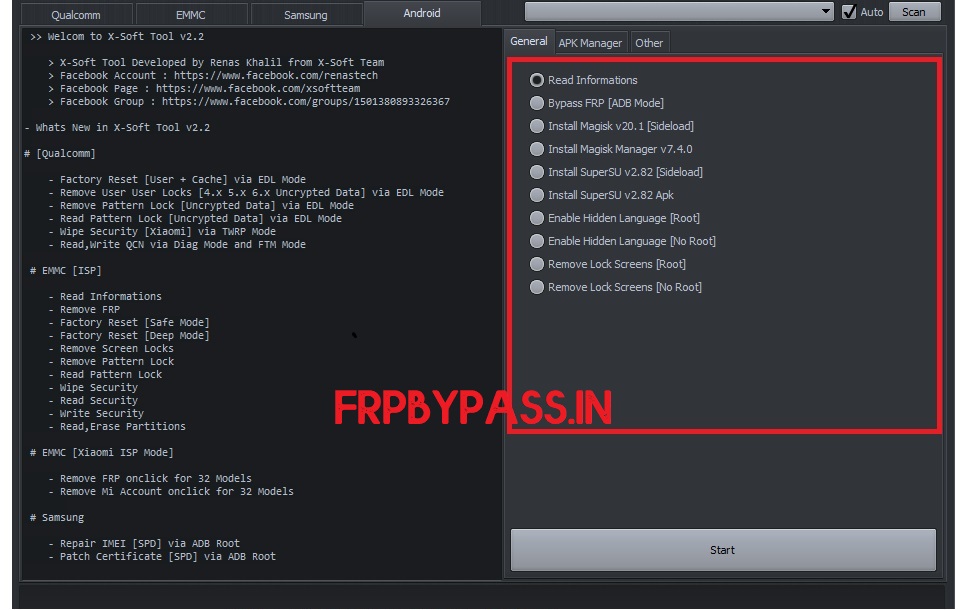 General Options:

Read Info,
ADB FRP Bypass,
Sideload Magisk 20.1 Install,
Install Magisk Manager 7.4.0,
Sideload Super Su install,
Install SuperSU v2.82 Apk,
Hidden Language Enable (Root & No Root),
(Root & No Root) Remove Lock Screen.

Other Options:

APK Manager,
Sideload Zip
File Flash.
Read: FRP Hijacker By Hagard 2020 With Password Download Free